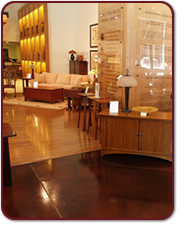 The company employs over 30 trained professional flooring installers and currently a 10 member sales force as well as a support staff. The company has grown steadily over the past 15 years by gaining loyal customers through excellent service and integrity pricing.
Our sales people are your personal consultants. We don't just sell flooring, we assist our customers in the decision making process and serve as a knowledgeable resource for all your flooring and carpet questions. Everyone at Carpet South Design has years of experience and our number one goal is your satisfaction!
You see, even though we've grown, we're still a family owned business. We haven't forgotten that our success is based on one thing…keeping our customers happy!
In little over a decade, Carpet South Design has grown from a one-location, Family-Owned Store to a Multi-State Company. And now we are proud to have the reputation of being a "Contractor's Contractor." How do we do it? By delivering more than our customers expect on every job.